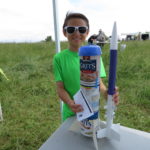 The May 27th Dawsonville Launch Event had twenty-five participants launch sixty-two rockets. The field having received plentiful rain in the preceding weeks was in healthy growth mode, which although beautiful in a nature-loving way, made some recoveries search and rescue missions. Some of the highlights included Andrew Robinson's heads-up Grits Blitz (scratch-built from round grits containers) which was attempted on a B6-4 (too long of a delay), a C6-3 (oops… unstable), and finally successful on a B6-2. For mid-power excitement, there was Lee Childers' Estes Goblin going up on an E9-8, David Sleeman's Estes Leviathan sent up on a G40-7W, and Jeff Eshbaugh's Estes Argent powered by a G76-7G. We also enjoyed seeing some rare models such as Ken Frye's Shrox Stiletto flown on a D12-5 and his Estes Exo-skell on a D12-3. Event Photos
Motor Ignition counts were as follows:
1/2A – 1
A – 4
B – 16
C – 13
D – 14
E – 10
F – 2
G – 2
Last updated on
---
The construction of Everett Stowe's 1/24th scale Saturn V, last flown at GRITS a year ago, is featured in the cover article of this month's (May/June 2017) bi-monthly Sport Rocketry Magazine, the official journal of the National Association of Rocketry. Plenty of drawings, and photographs by Kevin Boyd and Roger Smith, accompany the article.
If you're a member of the NAR, you should already have this issue, or should be getting in the next few days! If you're not a NAR member, too bad! But you might be able to buy this issue at one of the two HobbyTown USAs in the area, either the one in Kennesaw on Barrett Parkway, or the one in Duluth on Satellite Boulevard near Gwinnett Place Mall.
Last updated on
---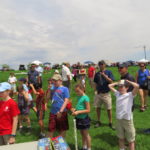 Amazing.  The April 22nd SoAR Launch Event at Dawsonville celebrating the club's 20 years had fifty-five participants launching 157 rockets at a steady pace throughout the entire day.  Gusting winds were a constant challenge, but that did not matter to those eager to load their rockets on the launch pads.  Atlanta Classical Academy brought an excited group of young rocketeers with scores of Apogee Payloaders going up on B6-4s and a few more advanced Madcow Little John rockets blasting skyward on G77-4s.  Kevin Reichert pulled off an amazing feat by launching an Estes Comanche on stages D12-0, C6-0, C6-7 and making recovery after a long walk.
Spectacular.  For the birthday celebration for Herb Belins, the field owner, we had all attendees sing a happy birthday wish to Herb and then all eyes were on Kevin Scholberg's 33 cones launching all at once on A8-3s, B6-4s, and C6-5s for an impressive and colorful volley.  Keith Frasier of Coyote Rocketry provided an amazing BBQ lunch for the entire group that included truly awesome pork BBQ, hamburgers, side portions and even a giant birthday cookie for everyone's sweet tooth.
Incredible.  The generosity of Keith Frasier was also apparent in the many rocket kits that were donated for raffling off throughout the day to many excited winners young and old (or umm… less young).  Special thanks also go out to all of those who helped take down the field launch equipment at the end of the day.  It was a very successful launch event and a wonderful way to celebrate SoAR's 20th Anniversary.  Event Photos by Kevin Boyd
Motor Ignition Counts:
1/2A – 2
A – 21
B – 55
C – 34
D – 14
E – 18
F – 5
G – 12
Last updated on
---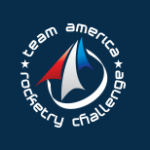 Festus High School from Missouri won the 2017 Team America Rocketry Challenge May 13 in The Plains, VA. Two teams from Creekview High School in Canton, GA made it to the 24-team flyoff, and a third just missed the flyoff. The Creekview teams finished in 15th, 18th, and 25th places. Congratulations to all involved and good luck in next year's competition.
Last updated on
---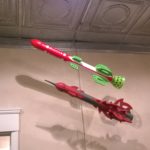 A weird scheduling conflict in March caused the RocketTalk meeting to reconvene just a few hundred feet away at Kevin Scholberg's house where we just talked and marveled (and some drooled) over his bunches o' rockets. Here's a few pictures…
Read more
Last updated on
---
(minor updates, April 2017) A dilemma faced by many: "I, or my son or daughter, received a model rocket for Christmas (or birthday, or graduation, or other occasion). Where do we go to launch it?"  So here is a short guide to flying a model rocket in the metro Atlanta area.
Last updated on
---