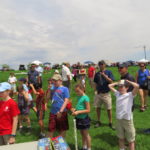 Amazing.  The April 22nd SoAR Launch Event at Dawsonville celebrating the club's 20 years had fifty-five participants launching 157 rockets at a steady pace throughout the entire day.  Gusting winds were a constant challenge, but that did not matter to those eager to load their rockets on the launch pads.  Atlanta Classical Academy brought an excited group of young rocketeers with scores of Apogee Payloaders going up on B6-4s and a few more advanced Madcow Little John rockets blasting skyward on G77-4s.  Kevin Reichert pulled off an amazing feat by launching an Estes Comanche on stages D12-0, C6-0, C6-7 and making recovery after a long walk.
Spectacular.  For the birthday celebration for Herb Belins, the field owner, we had all attendees sing a happy birthday wish to Herb and then all eyes were on Kevin Scholberg's 33 cones launching all at once on A8-3s, B6-4s, and C6-5s for an impressive and colorful volley.  Keith Frasier of Coyote Rocketry provided an amazing BBQ lunch for the entire group that included truly awesome pork BBQ, hamburgers, side portions and even a giant birthday cookie for everyone's sweet tooth.
Incredible.  The generosity of Keith Frasier was also apparent in the many rocket kits that were donated for raffling off throughout the day to many excited winners young and old (or umm… less young).  Special thanks also go out to all of those who helped take down the field launch equipment at the end of the day.  It was a very successful launch event and a wonderful way to celebrate SoAR's 20th Anniversary.  Event Photos by Kevin Boyd
Motor Ignition Counts:
1/2A – 2
A – 21
B – 55
C – 34
D – 14
E – 18
F – 5
G – 12
Last updated on
---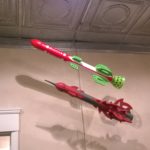 A weird scheduling conflict in March caused the RocketTalk meeting to reconvene just a few hundred feet away at Kevin Scholberg's house where we just talked and marveled (and some drooled) over his bunches o' rockets. Here's a few pictures…
Read more
Last updated on
---
The April Mill Springs Launch event had a great turnout with thirty-nine participants launching a total of 144 rockets in to blue skies with a few wispy Cirrus clouds.  It was picture perfect day of sun, mild temperatures and light to sometimes moderate winds at field level and light upper level winds.  Rockets were launched at a steady pace throughout the afternoon providing lots of action and an excellent variety of rockets, saucers, and spools.
Steve Bellio and Glenn Harper gave the spectators great mid-power excitement with Glenn's Mirage on a G74-6W and Steve's LOC EZI-65 powered by a G77-4R plus the 9" Pyramid of Doom on a F27-4R.  We also got to see Jim Cain having great success with his Semroc Mars Lander on a C6-5 and Jacob Schwartz 's flight on his Estes Shuttle Express on a C6-3 with twin gliders that perform very well as did his Estes STM-012 flown with a E9-4 on one of its three flights.  Roy Green flew his Quest DC-Y Space Clipper on a C6-3 and Matthew Huggins successfully flew his Estes Mammoth for the first time on a F15-6 with awesome results, reloaded and sent it up again.
Coyote Rocketry gave away an Estes Nike Smoke and an Estes Nike X by drawing names from the flight cards.  It was a very good turnout and a great day to enjoy rocketry.  View photos from the event
Motor Ignition Counts:
1/2A – 2
A – 30
B – 32
C – 59
D – 17
E – 8
F – 3
G – 3
Last updated on
---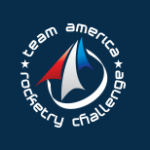 Three teams from Creekview High in Canton, and a fourth team from Forsyth Central High have been named finalists in the Team America Rocketry Challenge (TARC) for 2017.  The finals will be held in The Plains, Virginia, on Saturday, May 13.
Congratulations to the teams and good luck in the finals.
Last updated on
---
While we're still waiting for a report from November's launch in Tifton, enjoy Kevin Boyd's 470(!) photos from both Saturday and Sunday on Flickr!
And here are some more photos from Freddy Willems.
Last updated on
---
(minor updates, April 2017) A dilemma faced by many: "I, or my son or daughter, received a model rocket for Christmas (or birthday, or graduation, or other occasion). Where do we go to launch it?"  So here is a short guide to flying a model rocket in the metro Atlanta area.
Last updated on
---